White House of the Confederacy
Richmond, Virginia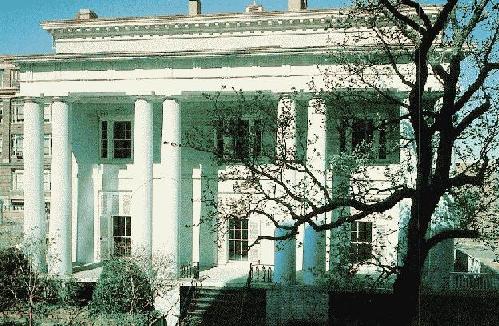 One of the best-known homes in Richmond, the White House of the Confederacy was built as a private residence, with construction completed in 1818. It overlooks Shockoe Valley from its location at the corner of 12th and Clay Streets. Although it was originally a two-story dwelling, a third story was added just before the Civil War during refurbishing that tranformed it from neo-classical to Italianate-inspired mid-Victorian.
 At the invitation of its owner, the city purchased the residence and its contents in June 1861 when the Confederacy relocated its capital to Richmond. The home was leased by the city to the Confederacy for use as the Executive Mansion.
After the fall of the Confederacy, the residence served as headquarters for occupying Federal troops from 1865-70, then as a school from 1870-90. Threatened by demolition, it was saved by a group of Richmond women in 1890 and reopened in 1896 as the Confederate Museum. Extensive renovation in the 1980s restored the mansion to its wartime appearance, and it is now open to the public, administered by the Museum of the Confederacy.
For more information, see White House of the Confederacy: An Illustrated History (1993).