Beauvoir
near Biloxi, Mississippi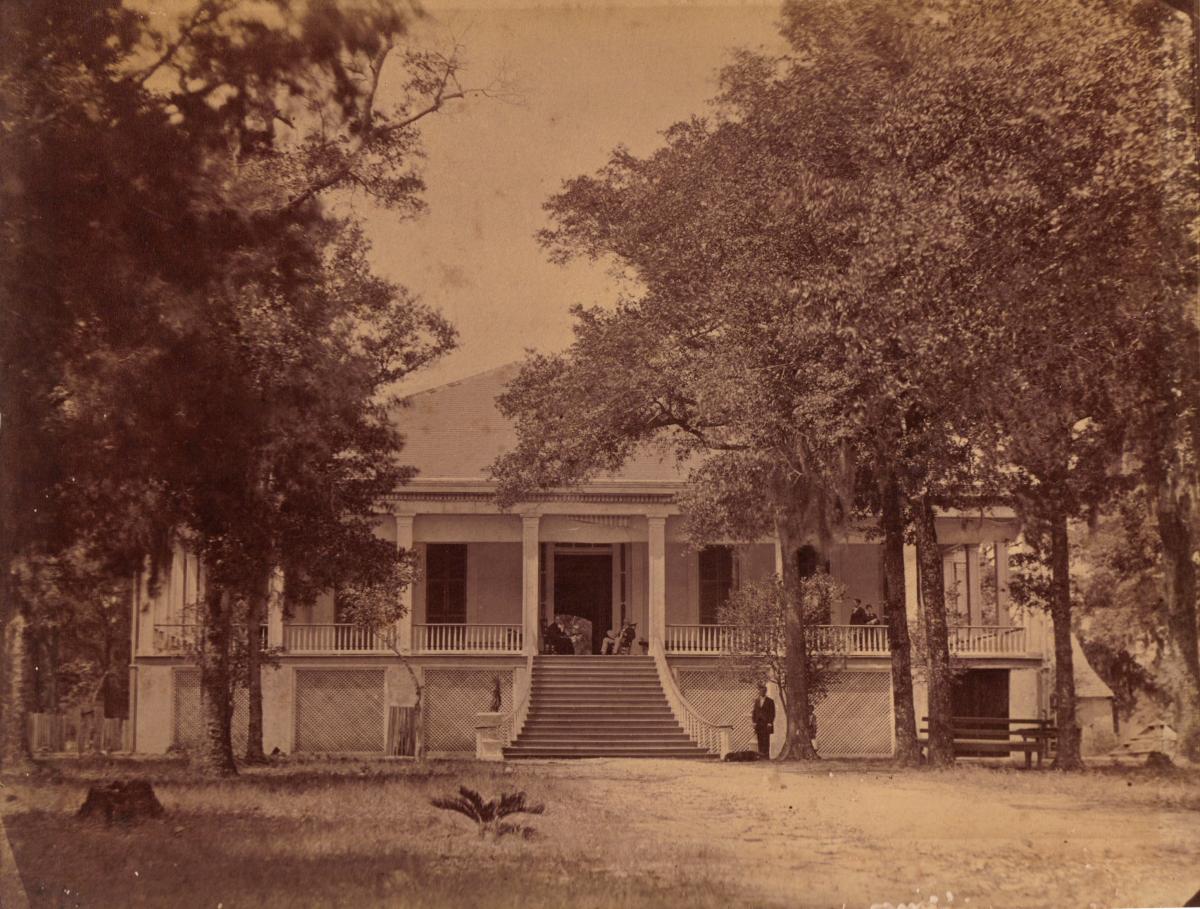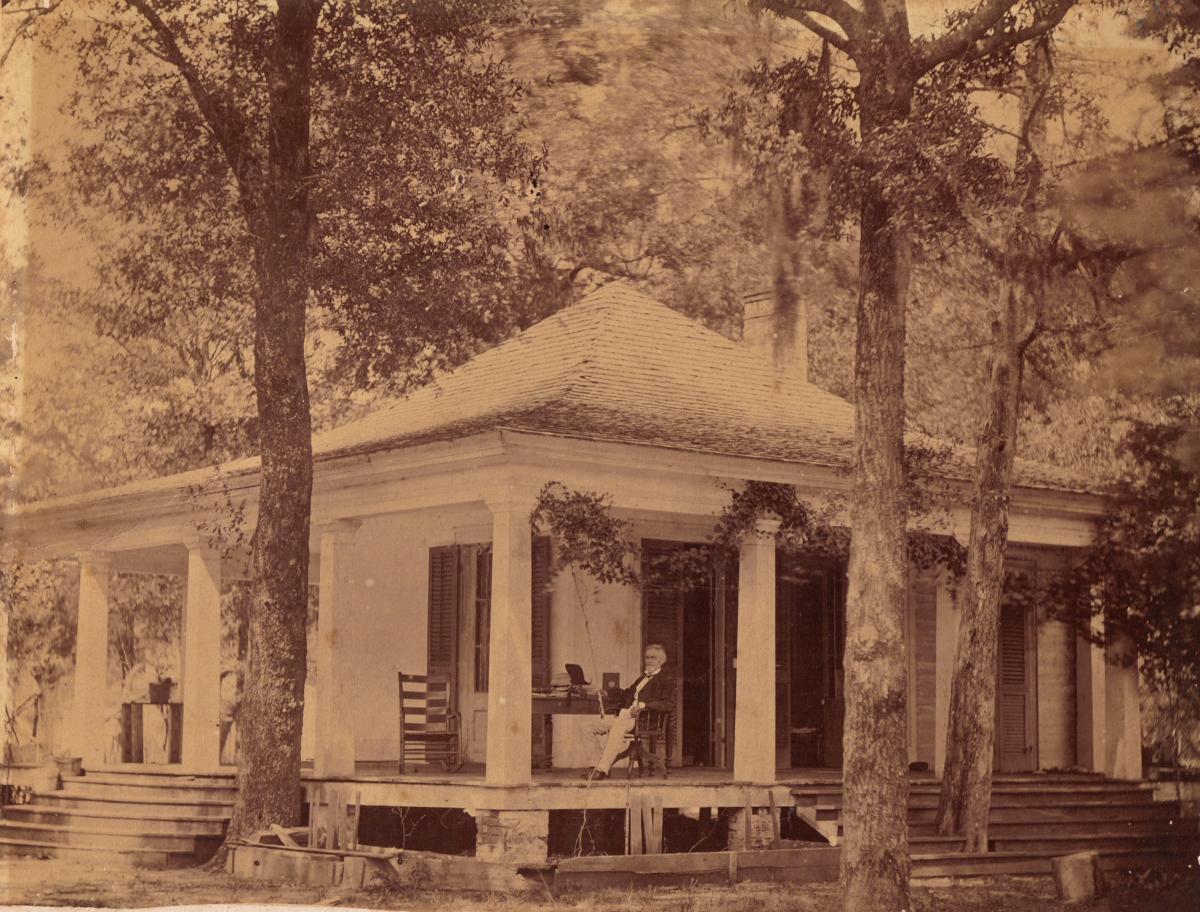 The main house at Beauvoir and Davis on the porch of the Library Cottage at Beauvoir.
Both photos from the late 1880s and courtesy of Beauvoir
Beauvoir was Jefferson Davis' last home. It was designed and built between 1848-54 by James Brown, who resided there until his death. The beachfront property passed briefly through the hands of Frank Johnston in 1873 before being sold to Samuel and Sarah Anne Ellis Dorsey. The Dorseys moved to the home, which Sarah named Beauvoir ("beautiful view"), because of Samuel's failing health. He died two years after their arrival, in 1875.
Sarah Dorsey was not alone at Beauvoir for long, however. In December 1876 she encountered Davis, who was looking for a place along the Gulf Coast to settle and write his memoirs. She offered him the use of her library cottage, and he moved there the next month. He began dictating Rise and Fall to her in February 1877.
When Varina Davis returned to the States from London in the fall of 1877, she at first refused to live at Beauvoir, but she finally joined her husband there in July 1878.
Davis made arrangements to purchase the home in February 1879, but before the transaction was completed, Dorsey died, leaving Beauvoir to Davis in her will.
Beauvoir faces the Gulf of Mexico, and Davis enjoyed spending time on the beach during his later years, as did his grandchildren, who visited often before the Hayes family moved to Colorado.
After Davis' death in 1889, Varina remained at Beauvoir and there wrote Jefferson Davis, A Memoir. She and Winnie subsequently moved to New York City in 1891.
Davis actually left Beauvoir to Winnie in his will, but ownership reverted to Varina after Winnie's death in 1898. Five years later she sold the property to the Sons of Confederate Veterans for use as a Confederate soldiers' home.
Twelve barracks, a hospital, and a chapel were constructed on the Beauvoir land, home to as many as 250 veterans and their family members at peak operation. The last veteran left Beauvoir in 1951, and six years later the final two widows were moved into a nuring home. Since 1957 the home and grounds have been open to the public. Beauvoir survived Hurricane Camille in 1969, but the museum in the basement of the home was swamped. The library cottage suffered severe damage but was rebuilt.
Hurricane Katrina in 2005 caused extensive damage to the main house and completely destroyed the Hayes cottage, the library cottage where Davis wrote The Rise and Fall of the Confederate Government, the museum building and several other structures. Many artifacts and documents were also severely damaged, destroyed or washed away. The main house was restored and reopened for tours in 2008 and replicas of the destroyed buildings were completed in 2009. The new Jefferson Davis Presidential Museum and Library building is currently under construction.
For more information, visit the Beauvoir Homepage.